President's Message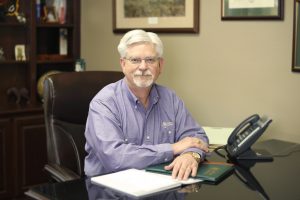 At Graham Savings, we are the premier community financial institution focusing on your real estate lending needs. We have gained this reputation through innovative, flexible, competitive banking products in both the loan and deposit areas.
We are creating a stimulating and challenging work environment for our employees enabling them to give superior customer service.
Through our branch network, we are serving our local communities with integrity and pride. We are a responsible corporate citizen in every community we serve and believe our civic responsibility does not end with providing home financing and investment opportunities.
Graham Savings will continue to grow and attain an even greater market share in our existing service areas. We will meet this challenge by insuring that our employees are well trained and well informed to deliver superior service to you.
We intend to remain independent and continue to focus on increasing shareholder value. We will continue to provide superior personal service while emphasizing the importance of the involvement of our staff in our local markets. Graham Savings will continue to meet your needs and the needs of our communities.
– Troy Lambden, CEO